Heating Installation and Replacement Services in Charlotte, NC and Surrounding Areas
A new heating system is a long-term investment in your home. Heat pumps are built to last a decade, and furnaces can last more than twice that long. That's why it's so important to start your new heating system off on the right foot, and that's why you need a heating installation expert from Air Today.
There are many reasons you might need a new furnace or heat pump for your home in the Greater Charlotte Area. You might be building a new home, or you may need to replace an aging system. Turn to the HVAC team at Air Today for all of your heating services. You won't be disappointed with the results.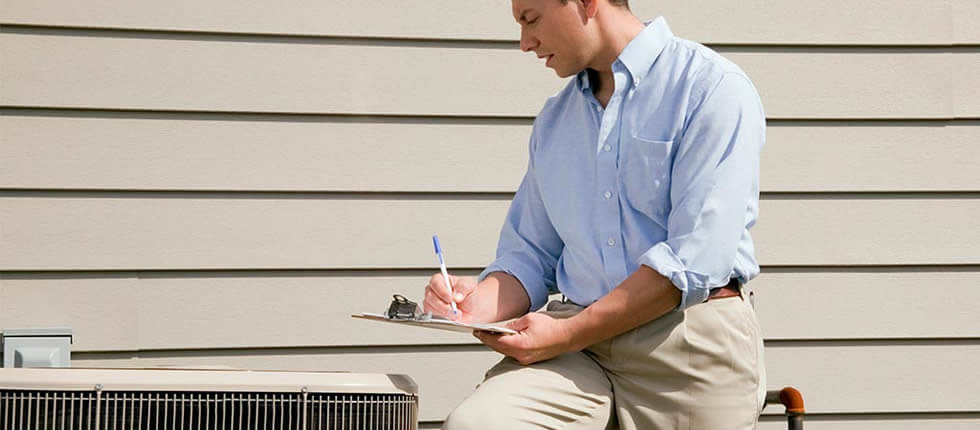 Furnace and Heat Pump Installations in the Greater Charlotte Area
Every home has unique heating needs, and the first step in a successful installation project is to assess them. We start every project with a detailed heat loss calculation that takes into account the amount of heat your home loses through its windows, walls, doors and roof. This allows us to measure your home's heating load and help you pick the right heating system to carry it.
There are several options available to heat your home, and we'll help you weigh them. We install the best heating systems on the market from Trane, Amana, Rheem, Carrier and Goodman, including:
Furnaces: One of the most popular heating options, furnaces burn oil or natural gas and distribute hot air throughout the building using the duct system. A good furnace is built to last 20 years or more.
Heat pumps: These are dual-use systems that work as an air conditioner in the summer and a heating system in the winter. Heat pumps are popular in smaller homes and among environmentally conscious homeowners.
Air Today Will Set Your New Heating System Up for Success
We know you'll depend on your new heating system for a long time, and we keep the long-term in mind throughout the heating installation process. Our policy is to make sure every system we install meets or exceeds the manufacturer's specifications, and we maintain full compliance with all state and local building codes. Our goal is to ensure that you have safe, reliable heating for many years.
Trust Air Today for Reliable Heating Installation in Charlotte, NC
You rely on your heating system, and you can depend on Air Today to deliver quality heating services. When you're ready to make the investment in a new heating system, you need the team at Air Today on your side to get the best possible value. To schedule your heating installation in Charlotte, Rock Hill, Gastonia, Monroe, Mooresville, Waxhaw, Weddington, or the surrounding communities in North and South Carolina, contact one of the expert comfort advisors at Air Today right away.
Call to Schedule an Appointment Today! 100% Satisfaction Guaranteed