Quality Fan Repair, Replacement and Installation Services – Charlotte, NC and Surrounding Areas
In a world of increasingly complex and powerful heating and cooling systems, it's easy to forget the importance of the humble ceiling fan. The reality is that ceiling fans are an important part of your home climate control system, and a good fan can make a huge difference. At Air Today, we're proud to provide ceiling fan installation, repair and replacement services in Charlotte, Rock Hill, Gastonia, Monroe, Mooresville, Waxhaw, Weddington, and the surrounding communities in North and South Carolina.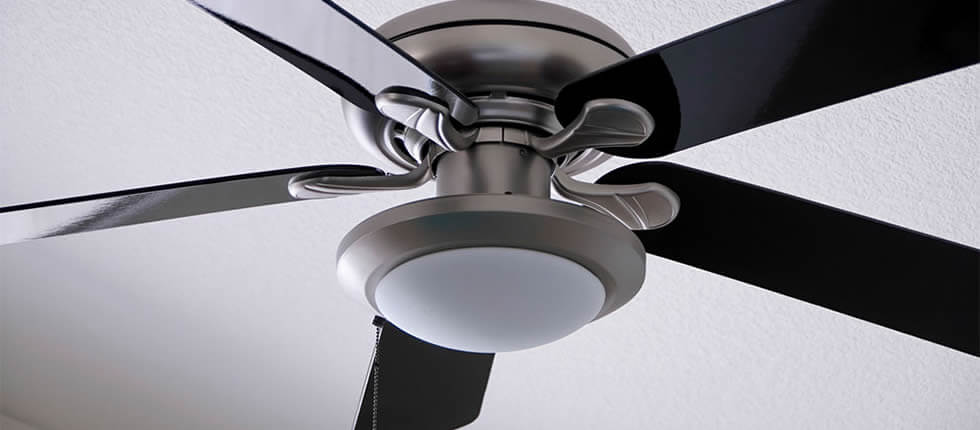 Benefits of an Efficient Ceiling Fan in Your Charlotte Home
Many people think that if they have air conditioning, they don't need ceiling fans. The reality is that the two systems are complementary. Here's how ceiling fans work with your other HVAC systems to improve energy efficiency:
Air Circulation: As you probably know, hot air rises. Inside your house, that means heat accumulates near the ceiling, and your air conditioner has trouble cooling that part of the space. Ceiling fans keep the air circulating and make it easier for your air conditioner to do its job.
Cool Breeze: You've probably heard of the "wind chill factor" on your local weather report. Wind chill makes the air feel cooler than its actual temperature. A fan creates a sort of "wind chill" effect inside your home, helping you feel cooler and more comfortable than the actual temperature would indicate. This may allow you to set your thermostat a few degrees higher, saving energy and reducing wear and tear on your air conditioner.
Dual-Purpose: If your ceiling fan has a reverse setting, which we highly recommend, you can use it during the winter to save money on your heating bills as well.
For best results, we recommend investing in an Energy Star-rated ceiling fan. Our comfort advisors will help you find the best available ceiling fan for your needs. We carry Trane, Amana, Rheem, Carrier and Goodman products.
Trusted HVAC Experts Serving Greater Charlotte
Because a good ceiling fan can make such a huge difference in your home, it's important to have a reliable heating and cooling expert on your side to install, repair and maintain it. Here are some reasons you can trust Air Today:
Family-owned and operated for over 45 years
Strong emphasis on customer service and care
24/7 emergency service
Call today, fix today offer
One-year guarantee on all parts and labor
Two-year guarantee for maintenance members
NATE-certified service experts
When you need a new ceiling fan, you can breathe easy knowing that Air Today is here for you. Contact us today to learn more about how we can help.
Call to Schedule an Appointment Today! 100% Satisfaction Guaranteed