Air Today Offers Generator Maintenance, Repair, and Installation Throughout Charlotte, NC
Preparing for the worst-case scenario is imperative if you want to keep your family safe, healthy and comfortable. During electricity outages, the best way to accomplish that is by powering your home with a high-quality generator. Since 1973, Air Today has helped homeowners survive through the longest of blackouts with our generator services. Whether you've lost power because of a severe storm or an electrical short, rest assured our service experts will work tirelessly to restore your power and peace of mind.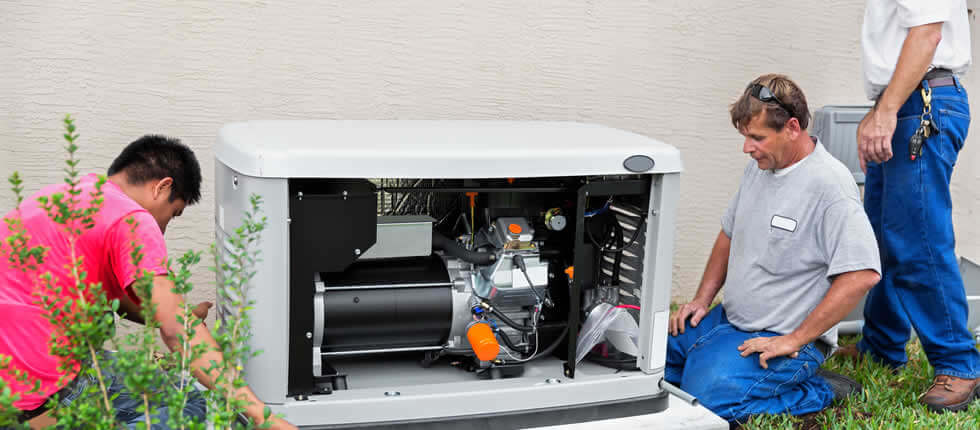 Generator Installation Throughout Charlotte, NC
Are you looking for a high-quality generator to power your home when the lights go out during a severe storm? Air Today carries and installs some of the best generators on the market. Our service experts can help you pick the perfect generator for your home.
Generator Repair Throughout Charlotte, NC
Trying to troubleshoot and repair your generator without professional help is dangerous. It doesn't matter the type of generator you rely on to power your home during electricity outages. Our team has the experience to repair it to its full functionality.
Generator Maintenance Throughout Charlotte, NC
Maintaining your generator is an important part of planning for the worst. After all, when disaster strikes, the last thing you want to deal with is a malfunctioning generator. Air Today's service experts can perform a maintenance check to make sure your generator is in good working order. That way, you'll be ready when the lights go out.
Why Choose Air Today With Your Generator Service
At Air Today, we specialize in HVAC and all things electrical, including generators. Here's why customers in Charlotte choose our team with their generator service:
We send highly qualified service experts to your home.
We include a one-year guarantee on parts and labor.
We perform fast same-day service – call today, fix today.
Are you in need of a generator service in the Greater Charlotte area, including Rock Hill, Gastonia, Monroe, Mooresville, Waxhaw and Weddington? Call Air Today at 704-893-1230. We offer 24/7 emergency service and provide a 100-percent satisfaction guarantee.
Call to Schedule an Appointment Today! 100% Satisfaction Guaranteed