Smart Home Installation Services and Products – Charlotte, NC's Best Electrician – Air Today
We're well into the 21st century, and so many aspects of our lives have changed dramatically as everything becomes interconnected. When it comes to our homes, though, it often feels like not much has changed since the 1950s. Sure, our individual appliances have gotten more efficient and reliable over the years, but the way we use them has largely stayed the same.
That's rapidly changing with the rise of smart home products. Turning your house into a smart home brings vast improvements in terms of efficiency, security and convenience. When you're ready to upgrade to a smart home in Charlotte, the service experts at Air Today can help.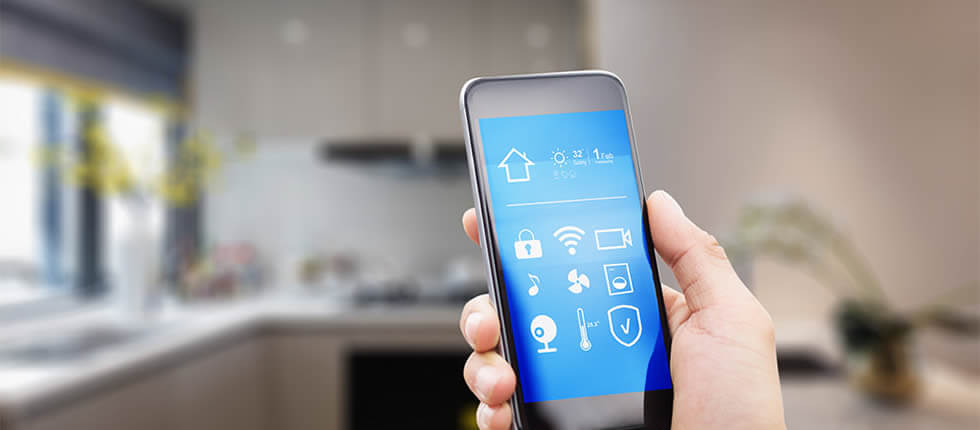 Advantages of Smart Home Products for Your Charlotte Home
There are several powerful ways that upgrading to a smart home can improve your overall quality of life. Here are a few:
Heating and Cooling: Your HVAC systems use a significant amount of energy, especially in the middle of a scorching summer. Smart thermostats allow you to automatically turn the AC and heat up and down as needed to maximize energy efficiency. Some of the smart home products on the market today even learn and adapt to your habits, so you won't ever have to set them manually.
Lighting: Obviously, upgrading to more efficient light bulbs is an easy way to save energy. But upgrading to smart lighting can save you even more. You can control your lights remotely from your mobile device, whether you're in the next room or thousands of miles away.
Security Systems: Smart security cameras allow you to see who's at the door without getting up from the couch. You can also set up your home to call or text you whenever motion is detected on your property or turn on the lights when a potential intruder approaches.
There are many smart home products on the market today, and it can be difficult to choose the right ones for your house. Our comfort advisors will be happy to help you understand your options.
Trusted Smart Home Installation Experts in Charlotte, NC
Smart home products can make a huge difference in your quality of life. They're also a real investment in your home, and you need a reliable electrician to get them up and running. Here's why you can trust Air Today with your smart home installation project:
Family-owned, family-operated company with 45 years of experience
Call today, fix today
24/7 emergency service
One-year guarantee on parts and labor
You want only the best for your home, and that's why you need the Greater Charlotte Area's best electricians. We're trusted to provide superior service in Charlotte, Rock Hill, Gastonia, Monroe, Mooresville, Waxhaw, Weddington, and the surrounding North and South Carolina communities. Contact us online or give us a call today.
Call to Schedule an Appointment Today! 100% Satisfaction Guaranteed