AC & Heating Maintenance Plans for Charlotte, NC and Surrounding Areas
It takes a lot of energy and effort to keep your home warm in the winter and cool in the summer. HVAC systems are complex machines, and like all machines, they can break down over time if they aren't properly maintained.
Taking care of your HVAC systems starts with good home maintenance, such as changing air filters regularly. However, if you want to make the most of your heating and cooling systems, you need to take it a step further. You need to invest in preventive maintenance services from Air Today. As an added bonus, our maintenance members receive a two-year guarantee on parts and labor.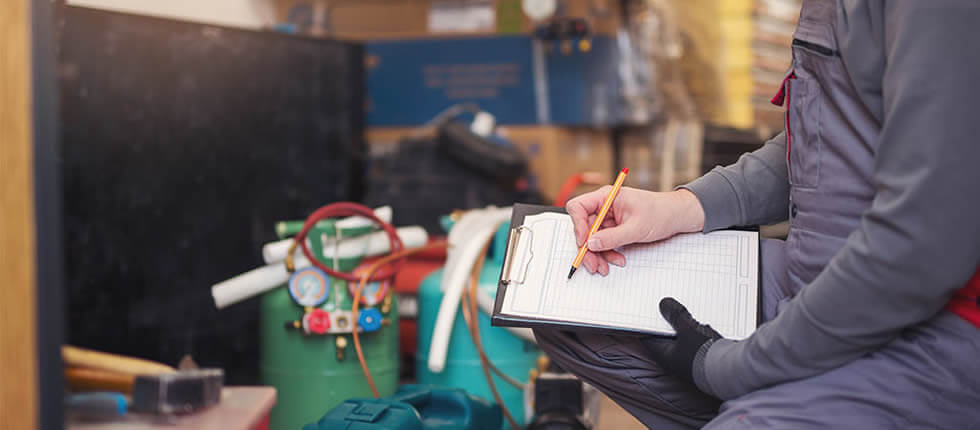 Preventive Maintenance Services in the Greater Charlotte Area
Enrolling in a Preventative Maintenance Agreement from Air Today means we'll come to your home twice a year, once at the beginning of the cooling season and again at the start of the heating season. Our two-visit inspection and tune-up for your primary cooling and heating system costs $199. Each additional system costs $139. The exact steps we'll take depend on the type of system you have, but here's what you can generally expect us to do:
Check and lubricate all moving parts
Inspect electrical connections for rust or corrosion
Check and calibrate the thermostat
Clean or replace filters as needed
Clean evaporator and condenser coils
Check the refrigerant level and recharge if needed
Check gas or oil connections for leaks
Thoroughly clean the system
Sign up for our Preventative Maintenance Agreement and you'll receive the maintenance customer rate – a savings of 10 percent, no matter how large the repair. Our two-visit spring and fall professional inspection and tune-up follows ACCA recommendations. Others just check; we clean and adjust.
Benefits of Preventive HVAC Maintenance in Your Charlotte Home
As the name implies, the primary purpose of preventive maintenance is prevention. HVAC systems don't repair themselves; given enough time, a small issue will likely turn into a larger problem. With a Preventative Maintenance Agreement, you can make sure those small issues are resolved before they turn into larger issues, saving you money on future repairs and extending the lifespan of your system.
Air Today's energy-saving Preventative Maintenance Agreement is a great investment. Here are the benefits of signing up for it:
24/7 Priority Emergency Service – our maintenance customers come first
Free estimates on installs
Financing available
Energy cost savings from well-tuned equipment
Service of all makes and models
Extends the life of your equipment
Peace of mind that your systems are operating safely
Minimizes the probability of an inconvenient and costly breakdown
Discounted service pricing from the Customer Price Assurance Guide on any repairs (equal to 10 percent)
Discount of 5% on any replacements or upgrades to your system
Never an overtime charge
The benefits of professional maintenance aren't just financial. There's a real peace of mind that comes from knowing that your HVAC system has been professionally maintained, especially in the middle of a summer heat wave or winter cold snap. You can rest assured that you and your family are protected.
Schedule Your Maintenance Service or Tune-Up With Air Today
A Preventative Maintenance Agreement isn't an unnecessary expense; it's an investment in your home. We have the skills, experience and expertise needed to make sure your investment pays off. To enroll or schedule a tune-up in Charlotte, Rock Hill, Gastonia, Monroe, Mooresville, Waxhaw, Weddington, or the surrounding areas in North and South Carolina, contact one of the comfort advisors at Air Today right away.
Call to Schedule an Appointment Today! 100% Satisfaction Guaranteed