Electrical Breaker Repair, Replacement and Installation Services – Charlotte, NC's Best Electrician – Air Today
Properly functioning circuit breakers protect your home against power overloads that can cause dangerous overheating and even start fires. They play a critical role in your electrical system, and when there's trouble with your breakers, you need to have them repaired as soon as possible. At the first sign of a broken electrical breaker, contact Air Today to get it fixed right away.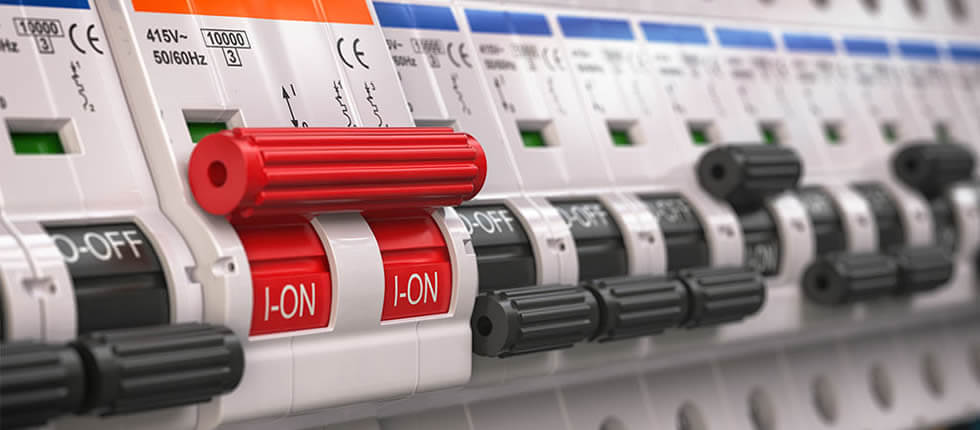 Warning Signs of a Broken Electrical Breaker
There are a few key signs you might have a bad breaker. These include:
Breaker Trips Immediately: It's not necessarily cause for concern if your breakers trip once in a while. However, if you try to reset a tripped breaker and it immediately resets again, you might have a shorted electrical breaker or another defect.
Breaker Resets Temporarily: You might notice that your breaker resets properly but then trips again a few minutes later. This could be a sign of an intermittent short or similar issue.
Breaker Appears Good But Isn't: A particularly tricky issue to diagnose is when your breaker stays in the "on" position but supplies no power to a branch circuit. This likely means the circuit is open somewhere.
Don't try to diagnose a broken or shorted electrical breaker on your own. If problems with your breakers persist, you need to call an experienced electrician at Air Today.
Electrical Breaker Replacement and Repair in Charlotte, NC
Defective electrical breakers can wreak havoc on your electrical system. They can also lead to more serious and potentially dangerous electrical issues down the road. That's why it's so important to contact us at the first sign of trouble. Our licensed electricians serve Charlotte, Rock Hill, Gastonia, Monroe, Mooresville, Waxhaw, Weddington, and the surrounding North and South Carolina communities.
You can't afford to take a risk when it comes to electrical repairs. Our service experts have extensive experience with all types of electrical work, including electrical breaker replacement and repair. Here are a few reasons you can trust Air Today:
We are a proudly family-owned operated company with over 45 years of experience.
We perform 24/7 emergency repairs.
We have a 'call today, fix today' offer.
We are known for our customer service and quality of work.
Don't Wait for Your Breaker Problems to Go Away On Their Own
There's no sweeping an electrical problem under the rug. You need it fixed right away, and fast, same-day service is what we're known for. It's why the word "Today" is right there in our name. Don't wait for a bad breaker to potentially start a fire or another serious issue; contact us immediately to get professional help.
Call to Schedule an Appointment Today! 100% Satisfaction Guaranteed