Electrical Panel Repair, Replacement and Installation Services – Charlotte, NC's Best Electrician
Your electrical panel is the heart of your home's electrical system, and all of your appliances depend on it for power. That's why it's so important to have reliable repair and service available for your electrical panel. When you need electrical panel replacement, installation or repair, the electricians at Air Today can help.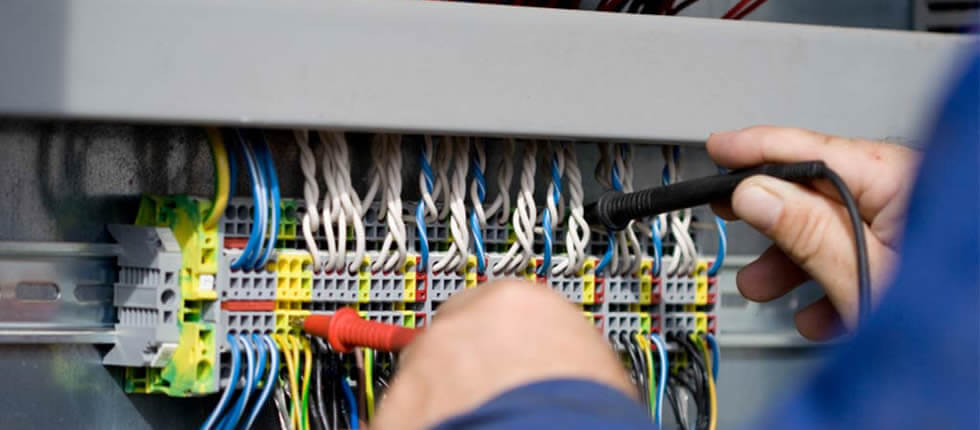 Is It Time For Electrical Panel Repair?
There are a few key warning signs that you might be having issues with your electrical panel:
Dim or Flickering Lights: Unless your lights connect to a dimmer switch, any dimming or flickering is a sign of electrical issues. While an isolated incident could be a brownout due to a storm or blown transformer, frequent instances of dimming or flickering are a sign of problems with your electrical panel.
Tripping or Failing Circuit Breakers: It's not necessarily cause for concern if your breakers trip once in a blue moon, but if it's happening frequently, your panel may need to be repaired or replaced.
Panel Feels Warm: A warm panel, or a burning smell in the area around the panel, may indicate that the wires behind it are damaged or exposed. This is a serious issue that requires immediate attention from an electrician.
If you have any reason to suspect issues with your electrical panel, call us right away.
Electrical Panel Installation and Replacement Services in Charlotte
Some of the issues we've listed above often call for a replacement panel. You may also need to replace your electrical panel if you live in an older home with an outdated panel design; many older panels cannot handle the electrical requirements of modern homes. Of course, if you're building a new home, you need a new panel for it.
The electricians at Air Today have extensive experience repairing and replacing electrical panels in homes in Charlotte, Rock Hill, Gastonia, Monroe, Mooresville, Waxhaw, Weddington, and the surrounding North and South Carolina communities. Here are a few reasons you can trust us with your electrical panel:
Family-owned company with over 45 years of experience
Call today, fix today
24/7 emergency service
One-year guarantee on parts and labor
Charlotte's Trusted Team for Electrical Panel Replacement and Repair
Your electrical panel is a critical part of your home, and you need to take any repairs or replacement seriously. At Air Today, we take great pride in our customer service and quality of work, and we've built a strong reputation among home and business owners throughout the Greater Charlotte Area for our electrical work. If you suspect a problem with your electrical panel, don't wait for it to worsen. Call Air Today to repair or replace it immediately and avoid future problems.
Call to Schedule an Appointment Today! 100% Satisfaction Guaranteed